Customised trucks for prompt water delivery at your fingertips
If you are looking for professional and reliable water cartage services for your project, there is only one sensible choice. Here at Kevin's Water Cartage, we operate a large fleet of modern well maintained vehicles that are equipped with the very latest water delivery equipment. Using variable pressure water cannons and dribble bars, our operators are able to deliver water to exactly where it is required.
Our flexible filling systems and water tank filling services provide the prompt and efficient water delivery that you need to ensure the smooth running of your project.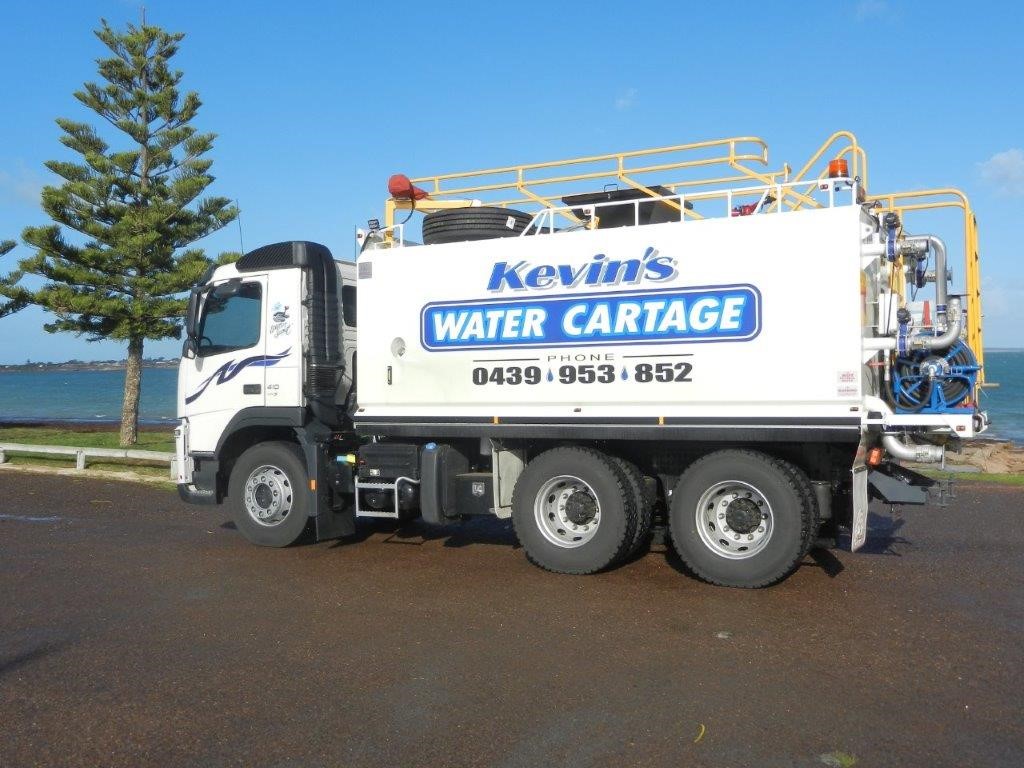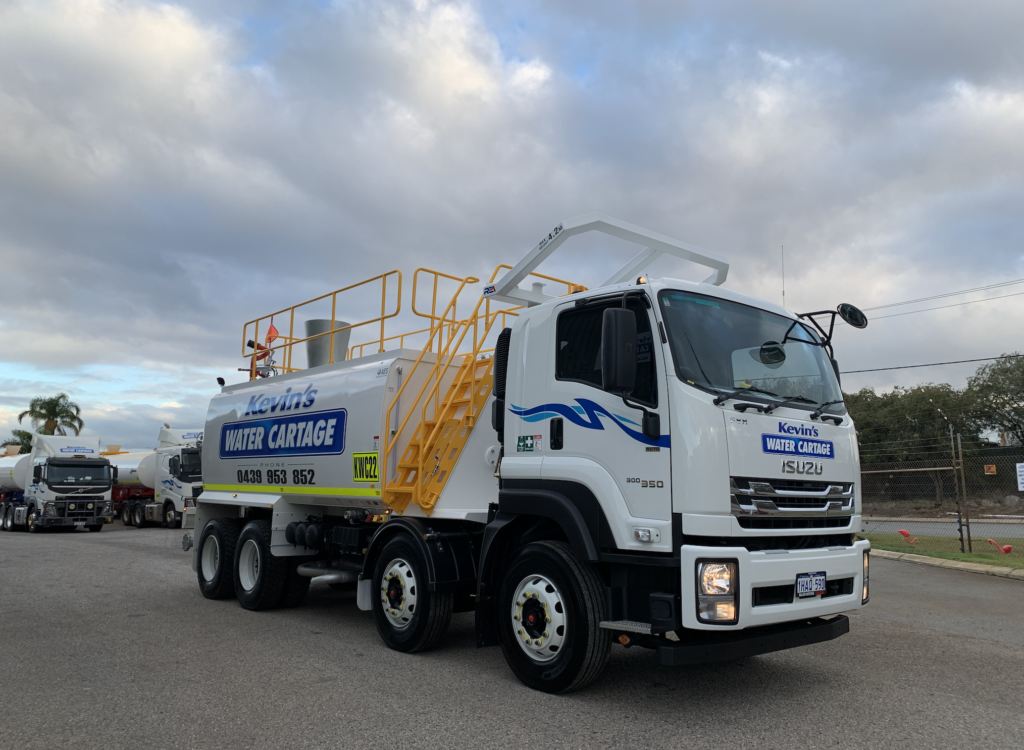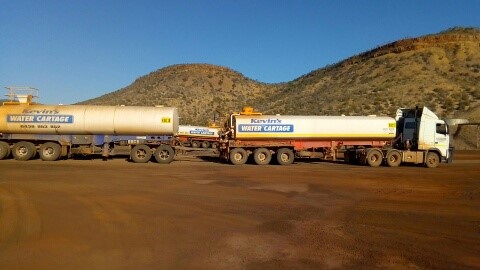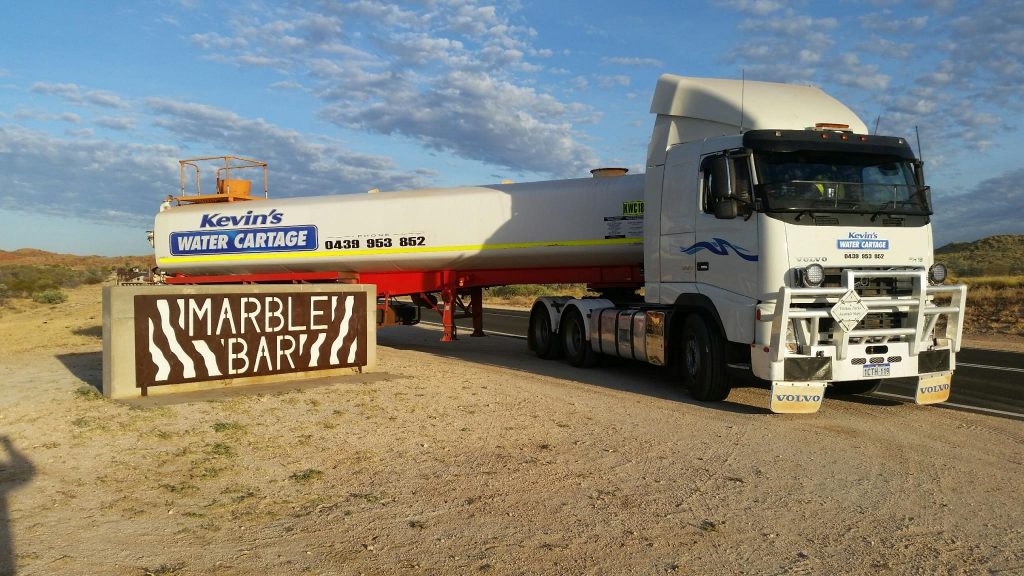 The fleet of watercarts based at the Kewdale depot are available for jobs in and around Perth and the state of Western Australia:
Services
Road, Rail and Airport construction and maintenance
Dust control
Stabilization Work
High Pressure cleaning of public areas/buildings in preparation for painting
Haul Roads
Shoulder maintenance
Regular filling of site ablution blocks (arrangements)
Water barriers
Grader assists
Service available at night to limit disruptions
We also cater for residential properties after tank/pool filling and emptying.
In cab flow control valve
Air operated pressure & gravity sprays
Powerful water cannon with joystick precision control
Cab controls are electric over air
High- range driving lights
14 LED clearance lights.
4 rear LED tail lights.
UHF radio .3 work lights.3 LED amber lights, emergency stop buttons.
Hose reel & 1" hose with fire nozzle
Unit is hydraulic driven high volume pumps & motors
Top mount filling funnel
Rear mount push bar with stabilizer connections
Driving lights, led front marker lights